City of Evanston
1200 Main St • Evanston City Hall • Evanston, WY 82930
US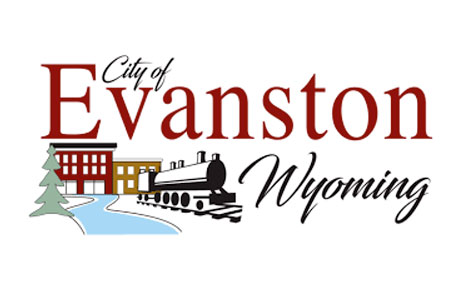 Evanston, Wyoming is a vibrant little city with a spirit bigger than itself!  With an elevation of nearly 6800' we enjoy over 300 days of sunshine a year and air that doesn't come any cleaner.
We came to be during the first Transcontinental Railroad project and have remained a hub of activity ever since.  Our heritage embraces ranching, agriculture, and wise development of natural resources.  We also enjoy our opportunities for recreation; The Bear River flows quietly right through town and with it come a whole host of activities.  Within a few minutes' drive we enjoy the north slope of the Uinta Mountains where there is something for nearly everyone.  In other directions you will see abundant wildlife.  I don't think a day goes by that we don't see an antelope or mule deer or maybe even both! Within the Bear River State Park we enjoy our own herd of buffalo and even a couple of bull elk!
 Evanston truly has something for everyone.  As you utilize this website for whatever reason we hope you find it useful and we also hope that it prompts you to recognize all that this great little city has to offer.  While you're enjoying all the things we've already mentioned you will also notice a clean and vibrant downtown business district with a variety of shopping opportunities. 
We are a community that honors its heritage while looking boldly to the future.   We're glad you're here!